Contact Us
Boatshed Langkawi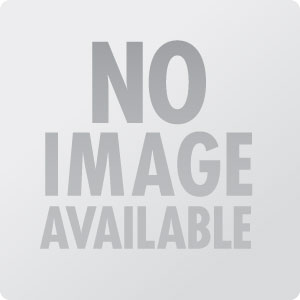 Contact Alan Giles
Address
Boatshed Langkawi 258/24 M003, Thepkrasattri Road, Talang District, 83110. Phuket, Thailand
About Boatshed Langkawi
After 5 years building Boatshed Phuket into one of the biggest and most successful Yacht Brokerage operations in Thailand, Alan & Kwan Giles have extended their activities, with the assistance of strategic local partners, to include the duty free Island Of Langkawi
Langkawi Information
Marinas and Moorings In Langkawi
RLYC (Royal Langkawi Yacht Club)
Jalan Dato Syed Omar
07000, Kuah, Langkawi
Kedah Darul Aman
Latitude 6.18.2' N
Longitude 99. 51.1' E
VHF Channel 69
Tel. + (6)04 966 4078
Fax + (6)04 966 5078
Email: office@langkawiyachtclub.com
Website: http://langkawiyachtclub.com/
Near to Kuah shopping facilities and with check in facilities 10 mins walk away at Jetty Point ferry terminal.
Despite a wave wall being constructed some years ago, some berths can still be affected by the swell from ferries approaching the nearby Jetty Point Ferry Terminal. There can be quite a strong tidal flow through the marina so it is wise to plan your arrival for slack water which is about one hour after high or low water, although a call on VHF half an hour out will ensure that the friendly staff will be waiting on the dock to take your lines.
Facilities include:
"Charlie's Bar" Bar and Restaurant, Electricity supply, single and 3 phase, complimentary Wireless Internet, Showers and Toilets, Swimming pool, Jacuzzi, 24 hours security, Laundry, Fax & telephone services and the supply of diesel fuel.
The marina is also home to "Nautical Bit's" run by local characters Paul and Sheila Brennan, who can supply or tell you where to find anything nautical in Langkawi, and will look after your boat in your absence. paullangkawi@myjaring.net Tel 012 555 8588.
TELAGA Harbour Marina
Marina Office
Lot 1, Telaga Harbour Park, Pantai Kok
07000 Langkawi, Kedah Darul Aman
Malaysia
Lat 006º 21' 31.7 North
Long 099º 40' 57.4 East
VHF Channel 69 / 72
Tel: + (6) 04 959 2202
Fax + (6) 04 959 2204
Email: info@telagaharbour.com
Website http://www.telagaharbour.com/location.htm#
For the latest rates at Telaga Harbour Park, please email: info@telagaharbour.com
Built by Langkawi Development Authority (LADA) and operated by Telaga Harbour Sdn Bhd Tel +6012 297 9195. The marina has 8 x 10m Fingers, 7 x 12m Fingers 18x 15m Fingers, 13 x Stern-to-Moorings, 8 x Fore & Aft Moorings and 300m Linear Dock. The depth of water is reported to be from 3.5m above datum in the Approach Channel and 4.5m in the Marina Basin Located on the western side of the island, about 15 minutes drive from Langkawi International Airport and 30 minutes from Kuah Town Center, It is in theory possible to check in here although the offices for Customs, Immigration and Harbour Dept are frequently unmanned as is the, on site, office for Langkawi International Yacht Registry.
Facilities include: Electricity single & 3 phase metered supply, free water; Wireless Internet, Hot showers & Toilet facilities, Tel and Fax. Fire Fighting and Pump Out Equipment, Emergency Oil Spill Kit. Diesel and petrol are available on the fuel dock. Several restaurants and a Petronas filling station with a small super market are on site, but with only basic provisions available. A taxi ride into Kuah Town is necessary for parts and provisioning.
There are also moorings available within Telaga Harbour marina basin for both monohulls & catamarans. The Mooring fees include free use of the Marina facilities.
If you need some maintenance done, or your boat looking after in your absence contact Chris or Heike Wälde of Marineconfidence Sdn. Bhd. Email marineconfidence@gmail.com Tel +60124425210
Free Anchorage: Outside Telaga Harbour
Situated in a protected bay behind two small sandy islands, It is a couple of hundred meters by dinghy to the Marina, where buy paying a small landing fee, you can make use of the marina facilities.
Rebak Island Marina
Rebak Island Resort P.O Box 125, Kuah,
07000, Langkawi, Kedah, Malaysia,
Tel: +604 9665566, Fax: +604 9669973
Contact details: rmmarina.malaysia@tajhotels.com or mazrizal.othman@tajhotels.com
Latitude 06 deg 17.6 min N
Longitude 99 deg 41.7 min E
Marine Radio Frequency - VHF Ch 69
Facilities Include:
189 wet berths, Dockage for vessel from 10m to 35m, 15 x 8m berths, 18 x 15m berths, 36 x 13.6m berths and 2 x 18m berths, 24-hour security, A calm and sheltered marina basin, 70 dry berths, Hardstand for vessels from 10m to 20m, 65 ton marine travel lift, Travel lift crane for engine changes and stepping masts, Laundry, Showers / Toilets, Mini mart for some daily needs, Gas cylinder filling, Storage lock ups for rent. Fax & e-mail, dedicated marina restaurant facing the water. An 82 room resort. Bar and Lounge. Private beach. Pool bar, swimming pool & Gym
Rebak is situated on an island, less than 2 nautical miles from Langkawi and so it is necessary to take the 10 minute free ferry ride to or from Lankasuka Jetty.
The ferries run from Rebak to Langkasuka at 0730, 0845, 0940, 1100, 1330, 1530, 1730, 2130 Hrs and from Langkasuka to Rebak at 0815, 0915, 1015, 1230, 1430, 1815, 2030, 2230 Hrs
"Hole In The Wall" Moorings
North East coast of Langkawi Island in Kilim Mangrove Forest
Office: + (6)04-9675301 Fax: + (6) 04-9675302
Contact Rahmad 012-5620015
The spectacular entrance by boat is between two limestone walls at approximate Lat 06.25'40" N Long 99.52'08" E then continue for approx 700m to river arm on the right. Anchor and go by dinghy to Floating Restaurant, speak to Rahmad for directions to your mooring. Staff will assist with mooring.
By Road it is approximately 8km from Kuah, on way to Tanjung Rhu. Turn right at Kilim Jetty sign, go 400 mtrs to Jetty. Ask for Rahmad's free shuttle boat. Leaves at only 1230 & 1730 daily.
Bass Harbour Anchorage: Kuah Town
Free ! but holding is only average with boats often dragging anchor during the squally low season which lasts from May to November.
For a small fee you can land your dinghy at Royal Langkawi Yacht Club, where it is also possible to use their showers and toilets at extra cost costs
Those wanting WIFI facilities out in Bass Harbour can pay to use the RLYC Wi Fi but the connection does not work in the whole bay.
Facilities at Jeti Pelancongan: Bass Harbour, Kuah Town
You can also tie up your dinghy at the small floating pontoon jetty Jeti Pelancongan ( for a small fee ) also known as the blue jetty, This facility is situated in Bass Harbour, immediately behind the Mosque, in between Kuah Town and Jetty Point ferry terminal (RLYC). If you pay weekly or monthly you can use toilet and showers. Pay in the office upstairs at the jetty complex.
Yacht Registration in Langkawi
Langkawi is the home to the Langkawi International Yacht Registry which is an open registry. Anyone can register a yacht in Malaysia and because Langkawi is a Duty Free island there are no taxes to be paid. Application can be made and registration documents collected from the Harbour Masters office on the second floor, Jetty Point, Kuah, from 09.00 – 17.00 Hrs Sunday to Thursday Tel 04-9666134. Applications take approximately 6 weeks to be processed at the Head Office in Port Klang and applicants are notified by phone or email when they are able to collect the registration documents at Kuah Jetty Point office. Charges are an initial fee of RM1,140 in cash plus RM 380 for the first years registration and every year thereafter, RM380 annual registration fee.
Application must be accompanied by the following forms which are available the Harbour Masters office:
1. Application of Approved Name or Change of Name
2. Application to Register a Yacht
3. Declaration of Ownership.
4. Particulars of Yacht.
Also required, and these can be copies or originals
1. Copy of main page of passport.
2. Builder's Certificate if a new construction.
3. Bill of Sale.
4. Copy of Certificate of Previous Registration.
9. Certificate of Deletion of registration from previous registry.
10. Colour photograph of boat.